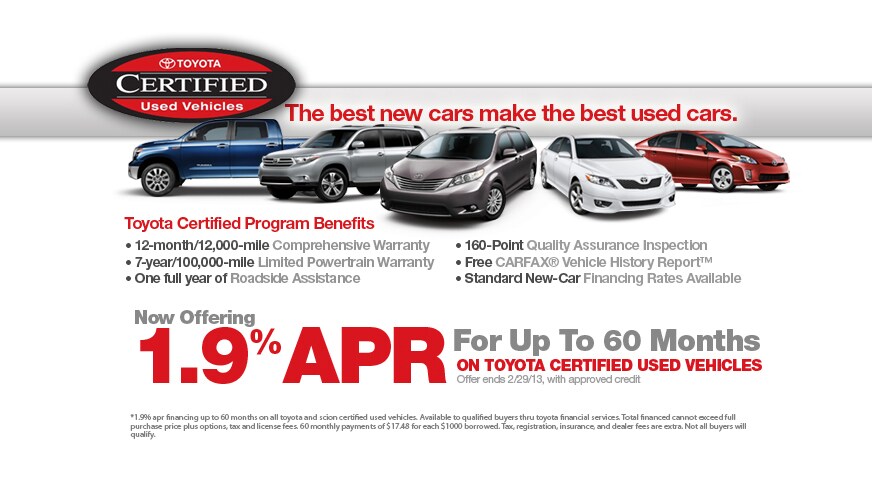 The best new cars make the best used cars.

It stands to reason that the better a product is made the longer it will last, which makes getting a high-quality, low mileage Toyota at a great price a very savvy move.

Toyota's timeless commitment to quality, innovation and durability is the foundation upon which the Toyota Certified Used Vehicles (TCUV) program launched in 1996. With each passing year the TCUV program has gained momentum, totaling over three million sales and counting.

Take a look at what we have currently on our lot. You can use one of our smartbrowser tools below to help make your decision easier. If you have any trouble finding the vehicle you are looking for, please try our CarFinder service and we'll find it for you!