Do you consider yourself a trailblazer? Perhaps you're one to take the road less traveled. Toyota has been conducting decades of research and is launching the hydrogen-powered 2016 Toyota Mirai for you bold drivers looking to make a mark on history. So if you do consider yourself a leader, and you want to discover uncharted territories, all the while only emitting water vapor, become one of the first drivers of the Mirai.
We've broken down the Mirai for all you Scranton Toyota fans with these fun facts.
Fill Up with Hydrogen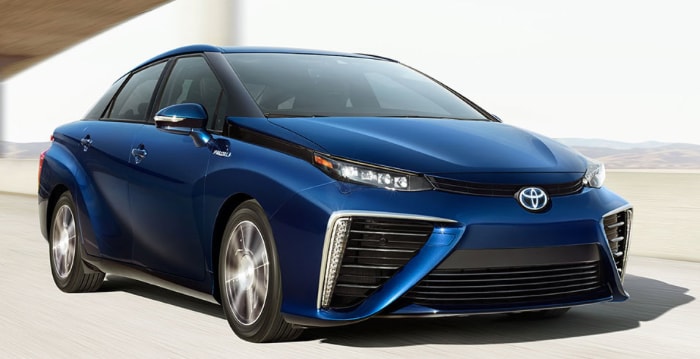 The first thing you need to know is that it all starts with hydrogen. This alternative to fossil fuel is very similar to your old fueling methods; just now you're pumping hydrogen into your vehicle. Change can be scary so don't fret, there's a fuel pump and a nozzle, just like you're used to at gas stations.
Something's in the Air
The Mirai is a breath of fresh air, literally. The car's front grill intakes the outside air to the fuel cell stack. Then the hydrogen that you filled your car with travels to the fuel cell stack as well. Remember your science classes from high school? What's occurring now is a chemical reaction between the oxygen from the air and the hydrogen. This reaction creates electricity that in turn powers the vehicle.
Put Your Foot Down Without Leaving a Mark
With the simple task of putting your foot down on the accelerator, the energy created in the fuel cell stack gets sent to the motor, and you're changing automobile history. While you leave your mark, the only thing the car leaves behind is water as a by-product of the chemical reaction between hydrogen and oxygen. Your tailpipe that used to emit dangerous fossil fuel now just deposits water as you go.
The science lesson from Toyota is over, Scranton: here are some of the features that come in the 2016 Toyota Mirai.
More Than Just Science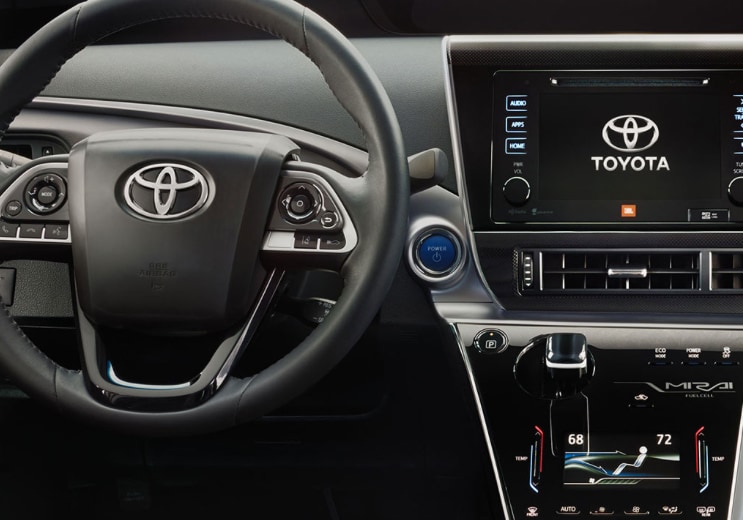 It's not all about what's under the hood, as the 2016 Toyota Mirai will have other motorists turning their heads checking out the bold yet sporty exterior. With its front grill that intakes air, LED headlamps and LED daytime running lights, aerodynamic styling and 17" alloy wheels, the Mirai is as pleasing to the eyes as it is to the environment.
Inside drivers will control the car with a heated power tilt and telescoping steering wheel with multifunction controls. In the center console is a premium audio system with Navigation, JBL and Entune App Suite, and Intelligent Touch controls for climate and audio. Surrounding the driver and passengers is acoustic noise-reducing glass for the windshield, driver-side and front-passenger-side windows.
Come in to Toyota of Scranton for more information or call (570) 489-7584 today!