The most important safety feature aboard your vehicle is your brakes. It's important not only to make sure that you're maintaining your brakes properly but also that you're equipping your brakes with all the best components.
That's where our service team at Toyota of Scranton comes in, we're here to provide Scranton, Lackawanna County, and Wilkes Barre drivers with high-quality brake service. Read more to hear about our available services and when you should look into changing out some of your brake components.
When to Replace Your Brake Components
There are many components inside your brake system and it's important to make sure you replace them periodically. Your brake pads are going to need to be replaced the most, you'll want to have them serviced every 10,000 to 20,000 miles. With worn out brake pads you'll notice longer stopping distances and a loud squealing from your brakes.
Another part you'll want to pay attention to is your rotors, these are the large discs your pads press against as you begin to brake. You'll likely want to have your brake rotors replaced every 50,000 to 70,000 miles. If your rotors need to be replaced, you may notice your brake pulsating even while you're braking at low speeds.

Why Visit Us for Brake Service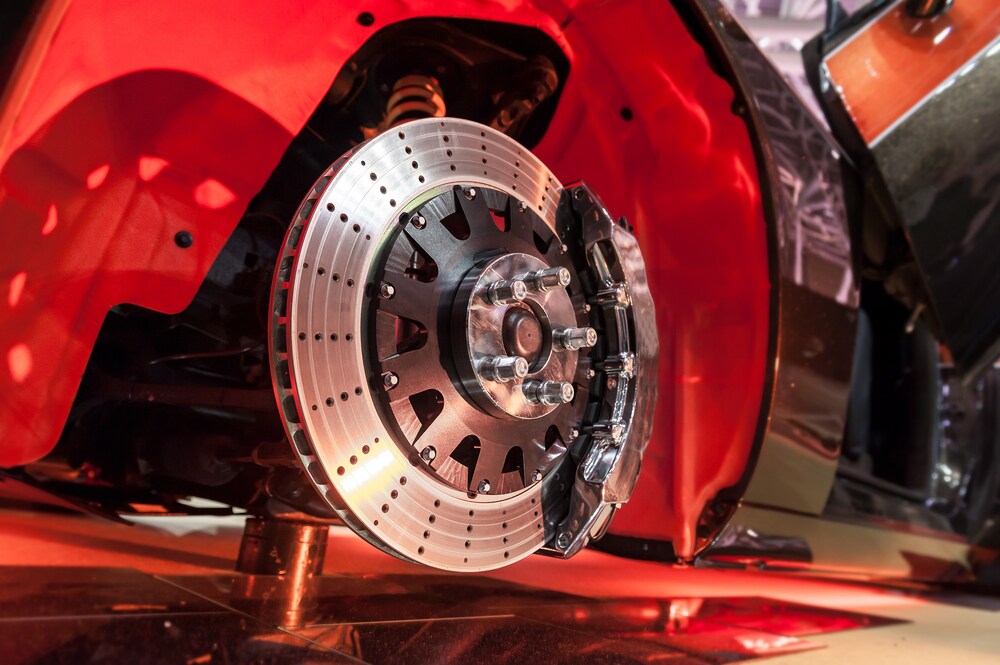 Keeping your brakes well maintained is one of the most important parts of owning a car and at our dealership we'd like to keep you well equipped. Our service center offers official Toyota brakes so you can count these parts lasting longer and working more efficiently inside your vehicle.
By sticking to official Toyota components, you'll be ensuring that your car receives the best care possible. If you want to keep your vehicle operating in top form for years to come, you'll want to visit us at our service center.
Schedule Brake Service with our Service Center
At Toyota of Scranton, we want to keep Scranton, Lackawanna County, and Wilkes Barre drivers traveling in confidence. To help with that, we work to provide drivers with high-quality brake service that will ensure that their stop distances are short.
If you're looking to maintain your brakes, contact us or schedule a service appointment with us today!