2015 Toyota of Scranton Challange
Coaches vs Cancer
Posted April 20, 2014

Toyota of Scranton proudly hosted the 3rd Annual Toyota of Scranton Challenge Pep Rally Event, where the 33 student contest entrants gathered to reveal the 3 finalists for a 2015 Toyota Corolla LE at opening night for the Railriders. The finalists were: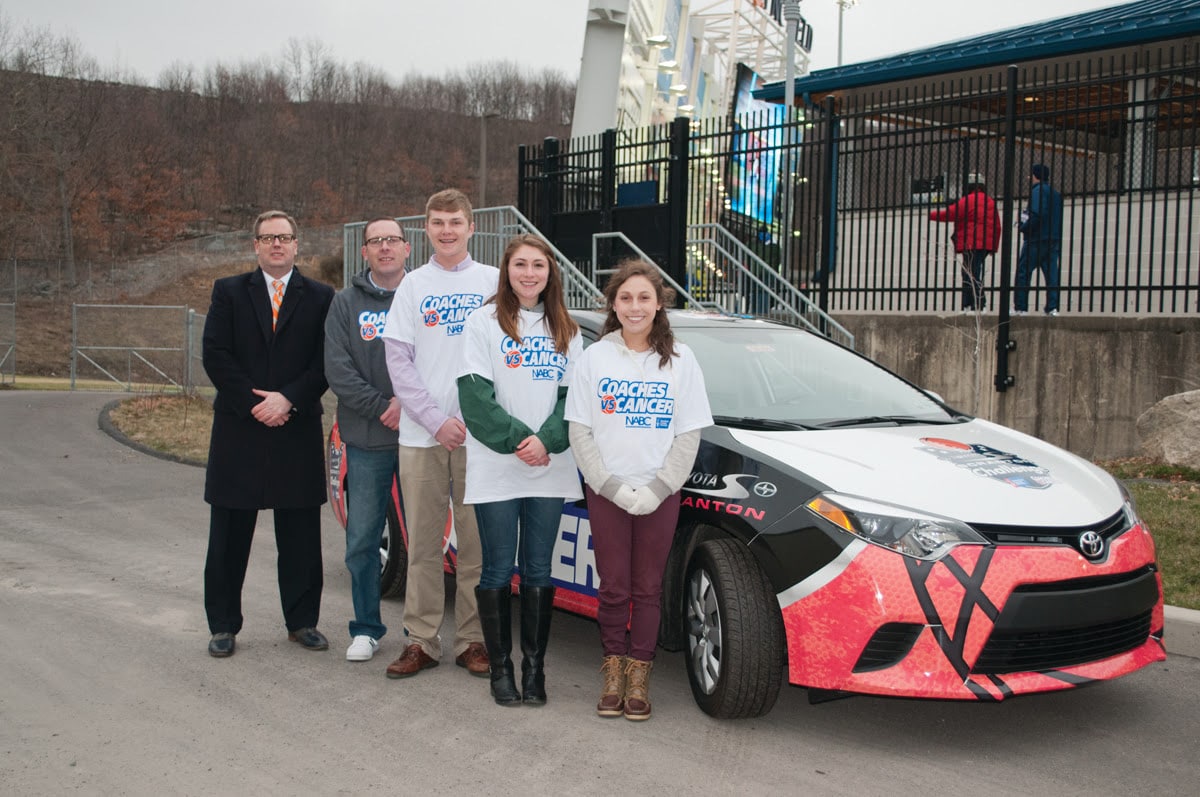 Kyle Copeland, Dunmore High School
Emily Forba, Elk Lake High School
Natalie DiGregorio, Valley View High School

We also hosted a family night for our entire time at the game in the Kost Pavillion. Although the weather did not cooperate, it was a nice opportunity to get together.