Vehicle maintenance needs to be performed regularly to take care of your important road companion. Of all the maintenance tasks your car needs, an oil change is one of the easiest ones that can be done.
Wondering to yourself, Where can I find an oil change near me? Look no further-if you live near Scranton, Lackawanna County, and Wilkes Barre, you can visit us at Toyota of Scranton. Whether that next oil change is needed or you're visiting our technicians for another service, we'll work efficiently to return your vehicle to the roads as soon as possible.
Changing the Oil
Generally speaking, your oil needs to be changed every 5,000-7,500 miles or so. Sometimes the oil can last longer, particularly if your vehicle uses synthetic oil. The owner's manual is the best place to look for any information about maintenance.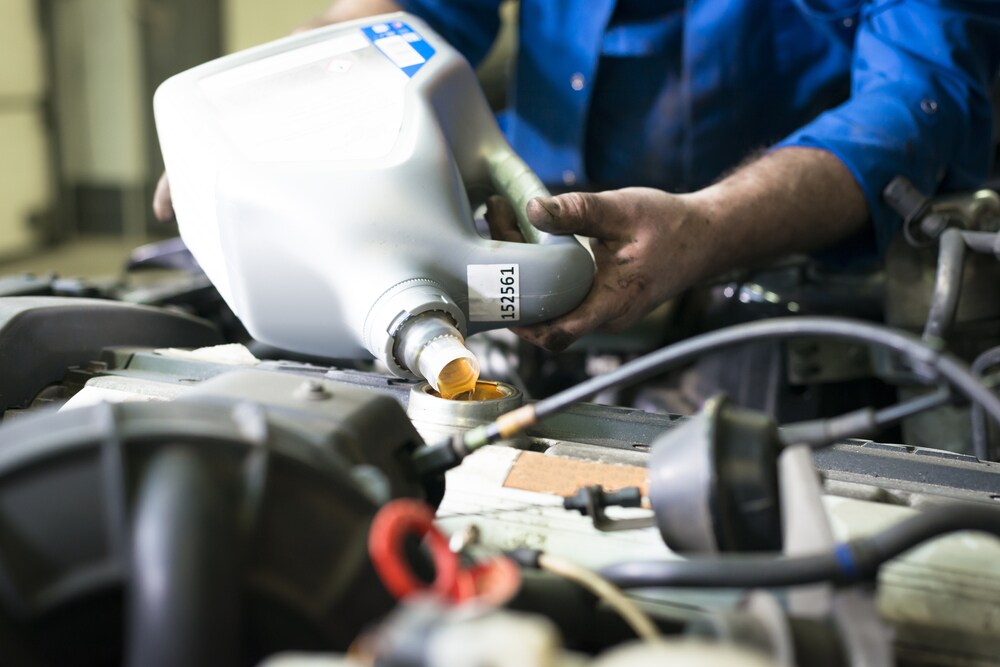 If you do a lot of stop-and-go driving, or your daily commute includes a lot of tapping on the brakes, the oil might need to be changed more often. However, if most of your trips are on the highway with few stops in between, your car may be able to last longer between oil changes.
The engine oil filter is another important part of your car's healthy functioning. The filter will keep contaminants, like dust and dirt, away from the engine. However, it will naturally clog up over time, simply from it doing its job. To ensure that dust and dirt doesn't reach the engine, it's vital to get the filter changed regularly as well.
Our Toyota Service
At Toyota of Scranton, we go beyond just oil changes here in our Toyota service center. Our technicians will keep your car running smoothly, taking care of everything from tire rotations, to brake repairs, to PA state inspections. Plus, our lounge includes TVs and comfortable seating so that you can relax while we work on your car.
If you're behind the wheel of a new Toyota, you'll be backed by ToyotaCare, a no-cost maintenance plan with 24-hour roadside assistance. It covers services, including oil changes, for the first two years or 25,000 miles of ownership.
Efficient Oil Changes and Vehicle Maintenance
Get the best out of your car on the roads of Scranton, Lackawanna County, and Wilkes Barre and schedule an oil change to ensure maximum vehicle performance and fuel efficiency. Toyota of Scranton service technicians are standing by, ready to assist you with your vehicle!