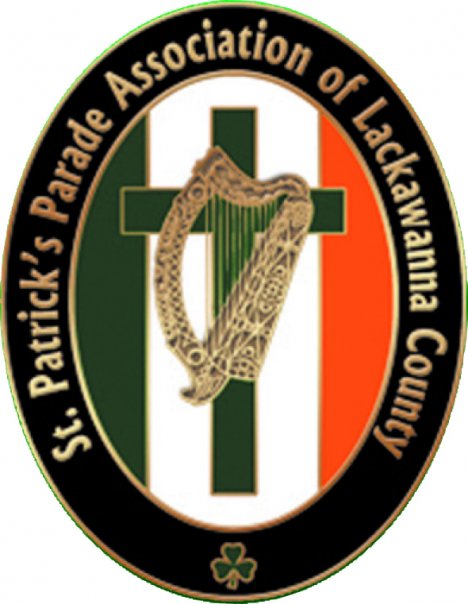 If you like to celebrate St. Patrick's Day, or simply like to celebrate, then why not do it early? Since 1962 the St. Patrick's Parade Association of Lackawanna County, Pennsylvania conducts the nationally acclaimed parade the weekend before the blessed feast day. 
     Show off your musical group (bag pipes, highschool band or string band) and join with the other floats and marchers to show off your musical and artistic talent as one of the 12,000 (and growing) participants. Click on Entry Form to be part of the next strut. 
We are the second largest parade in the country, as measured by participants per population of the city in which it's held*. Savannah, GA is first, New York City was third.