Our team at Toyota of Scranton has put together an extensive guide of vehicle comparisons for you that readily accessible. On this page, we will cover what you'll find within our vehicle comparisons and provide you links to obtain more useful information on the Toyota model you have your eyes on.
Our research resources, such as our Toyota reviews and vehicle comparisons, are designed to help you efficiently narrow down your search even farther and find that specific car designed for you. For our drivers in Scranton, Lackawanna County, and Wilkes-Barre, we want to do all we can to help you become poised to drive off of our lot in your new car!
2019 Toyota RAV4 vs. 2018 Toyota RAV4
Toyota Tacoma vs. Nissan Frontier
What's Inside Our Vehicle Comparisons?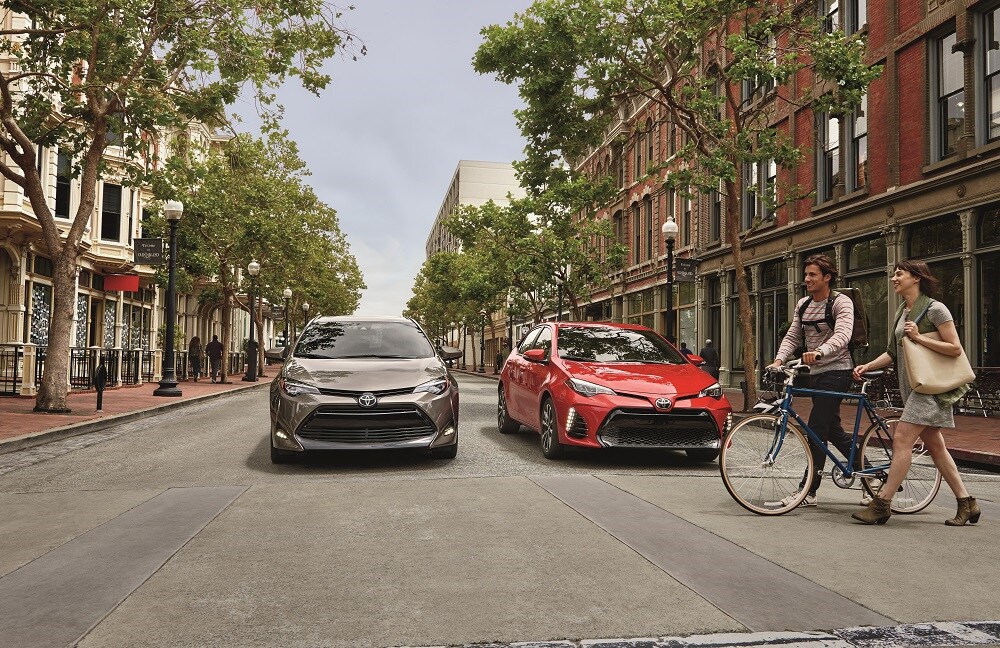 Our vehicle comparisons aim to provide you with a clearer picture of what you'll find in both featured cars. We cut to the chase and give you the nitty gritty details you want to know about in a user-friendly format.
Comparisons will range on topics discussed from safety, to fuel efficiency, to entertainment options. Some focus will be put on the differences with standard features, while at times we will highlight the car that has more available features that you can obtain.
Whether is it between two sedans, SUVs, or trucks, these comparisons will focus on what drivers want to know about our Toyota models and see how they stack up against the leading competition.  
How They Help You
You've learned about the engine specs or interior design of a vehicle you may want to purchase, but not sure how it fares against others within its class? Well these comparisons allow you to visually see a range of important factors next to each other on a singular page. After reading our comparisons, you will have a better idea of which car matches with your top priorities and personal preferences.
Understanding what separates a vehicle you are contemplating buying in relation to its competitor allows you to confidently make your decision when it is time to visit our dealership.
Research then Test Drive in Scranton PA!
Once you review each comparison that pertains to your specific search, you are then ready for a test drive. So for drivers in Scranton, Lackawanna County, and Wilkes-Barre, schedule one with us today at Toyota of Scranton!