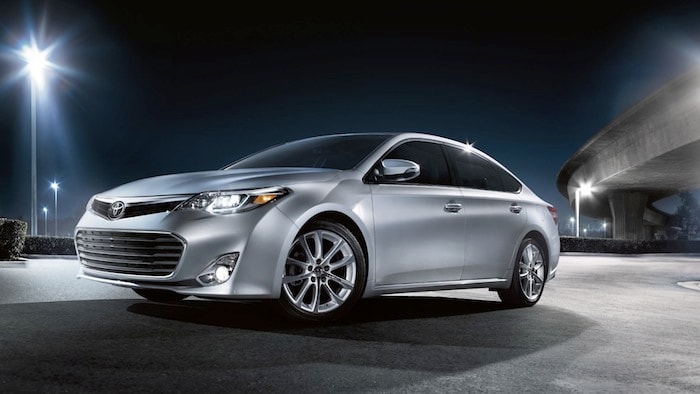 The modern car search is more complicated than ever before, with countless options for every need and lifestyle and new and used options for each. Our Toyota dealer serving Wilkes-Barre is all about simplifying the process with an excellent selection, as well as friendly and knowledgeable customer service to help take the burden off of our customers.
Internet research and online reviews can help a driver start on the right path, but nothing on your computer screen can beat seeing the real deal in person. Our expansive inventory is great for starting a search or finding the specific vehicle for you, helping you get the full lowdown on any vehicle that you choose.
Whether your search leads to a brilliant new Toyota model or any of our used cars, our team is with you every step of the way to ensure a satisfying conclusion to your search!
Variety & Reliability at Our Toyota Dealer Serving Wilkes-Barre
Toyota vehicles are our specialty at Toyota of Scranton, with several options for nearly any shopper throughout a varied lineup. From the reliable Camry sedan to the durable Sequoia SUV, long-lasting vehicles are an expectation for our value-seeking customers.
Shoppers can also find a rugged pickup with either the Tacoma or Tundra, tackling the rough jobs ahead with the same consistency that you'd expect from a Toyota. The selection expands further with a number of hybrid options, including hybrid SUV and sedan versions and the innovative Prius model.
Quality and value are the key values of the Toyota brand, reflected in every vehicle we carry to deliver the best of the automotive industry. Drivers can trust in years of satisfied drivers to make the right choice for their future, with the help of our experienced team to make an informed decision.
Premium Value with Quality Used Cars
Used cars are another priority for our dealership, including a number of Certified Pre-Owned models to choose from throughout our lineup. With warranty protection and the peace of mind that comes with a full pre-purchase inspection, drivers can relax with a secure and reliable used purchase.
In addition, our dealership is also home to several makes and models of used cars, coming in the form of trade-ins for our new car buyers. Our factory-trained service staff inspects every used car on our lot, ensuring that only the best vehicles are made available to our loyal and valued customers.
Test drives are available for all vehicles in our inventory, so don't hesitate to take your favorite option for a spin. For more information on used cars near Wilkes-Barre, please contact our Toyota of Scranton by calling (888) 340-1539 today!